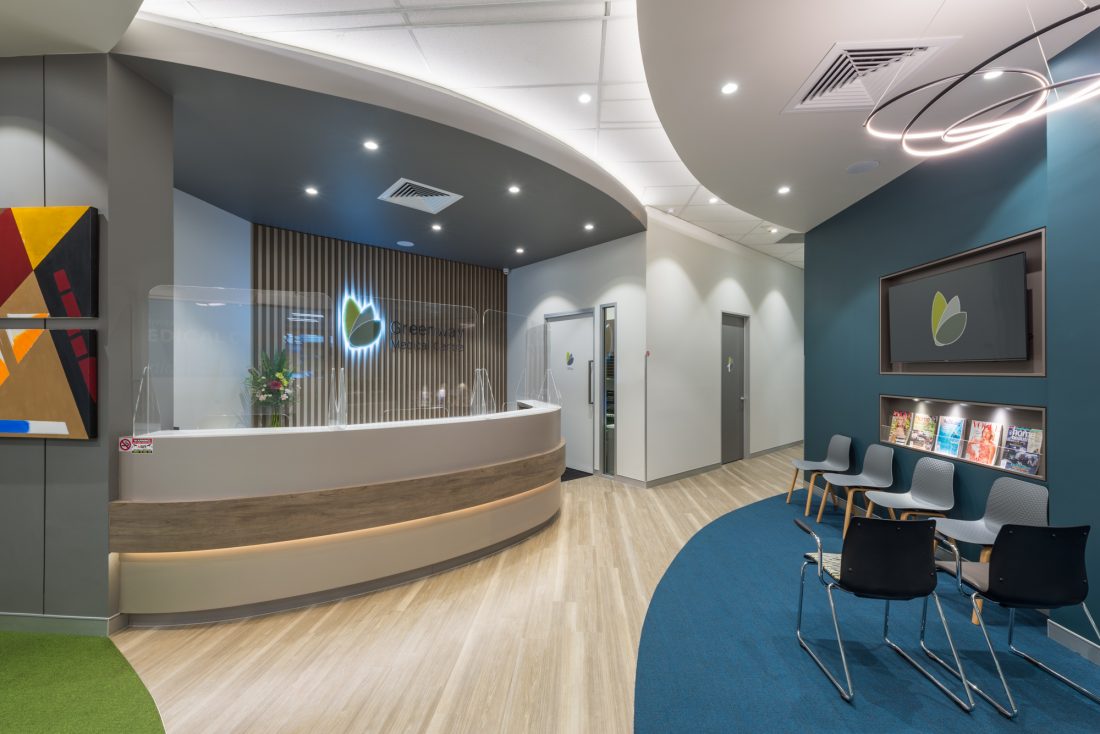 Good design is good business 
Whether you're starting out, relocating or renovating your practice, it pays to partner with the leaders in Australian medical practice fitout.
With more than 1400 practice fitouts completed, Perfect Practice has been a trusted HBN partner for many years because its 70-strong team is wholeheartedly committed to ensuring an exceptional practice experience for health professionals and patients alike.
Based in Sydney, whilst also servicing clinics in Melbourne and Brisbane, Perfect Practice has earned a reputation that puts them at the forefront of surgery design and fitout services.
Whether it be a dental fitout, medical or allied specialist facility, from concept to completion the team at Perfect Practice can walk you through various design and fitout options.
Here is how experience pays when it comes to medical practice fitout
If it's your first fitout, the process can be daunting, and many doctors are not experienced at dealing with tradesmen. That isn't to say you need to step back from the process either. You can have as little or as much input as you need.
HBN/Perfect Practice will organise one point of contact with your practice, who will be your project manager, rather than having to deal with six different people, for instance the builder, the stylist, the architect, council and building approvals personnel and an interior designer just to name a few.
This also ensures builders and traders are all licenced, and your practice is built to the construction plans that meet the National Building Code. When practices manage this themselves, they often believe they might save costs, but often wind up paying more once time is considered.
All periodic payments and adjustments to your practice design will be managed by your project manager.
Top tip: The time to engage a healthcare fit-out specialist is before you settle on a property as the type of site can significantly impact the cost and time involved during the fit-out stage.
Perfect practice fit-out services include:
❖ Acoustics and light assessment
❖ Construction
❖ Ergonomics, efficiency and aesthetics
❖ Fabric and Furnishing
❖ Full Fitout
❖ Multispecialty experiences (eg GP, cardiothoracic, dental, AHP)
❖ Project Management
❖ Refurbishment of waiting area
❖ Town Planning Approvals
❖ Wiring and plumbing upgrades
❖ Modifying storage, examination areas and nurses stations