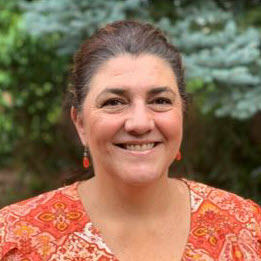 Tracey Jackson
Practice Management Consultant
Assoc. Dip. Secretarial Studies (Medical)
Tracey Jackson is a practice management consultant with over 30 years of experience in the specialist and allied health care industry. She lives in the beautiful Dandenong Ranges outside Melbourne and works throughout Melbourne and country areas of Victoria.
Tracey has a passion for creating positive team environments to enhance confidence, productivity and a cohesive work environment. Her own learnings through various workshops and her practical method of establishing programs to ensure work teams have the ability to grow and prosper, ensures continued practice success, strengthens positive patient outcomes and provides a harmonious and streamlined environment for all to work within.
Whilst employed as a Practice Manager in a private specialist practice, Tracey realised there was an opportunity to offer her skills to various medical/surgical and allied health practices as a consultant and since then she has been able to help many practices realise their full potential.
Key skills:
Evaluation of needs, setting of goals and establishment of strategies to achieve objectives.
Planning systems that are sustainable, maintainable and adept to change.
Delivering tailored solutions to improve efficiency and productivity to the practice.
Efficient and innovative procedural processes.
Identifying and developing opportunity and team building strategies.
Empowering leaders/managers to encourage clinical and administrative staff to show initiative and drive.
Ensuring system solutions through IT, marketing and outsourced resources are efficient and cost effective.
Building Strategic and Business Plans (where necessary) with the assistance of key personnel (managers, accountants, financial controllers).
Delivering workshops to enhance work practices, encourage participation, motivate the team or guide leaders/managers.
Negotiating business dealings as necessary.
Project managing a particular directive from practice owners eg: rooms renovation.
Tracey has had the privilege of working with many specialist disciplines including Allied Health, Plastic and Reconstructive surgery, Orthopaedic Surgery, Dermatology, Ophthalmology, Psychiatry, Obstetrics, Gynaecology, General Surgery, Cardiology, Specialist Physicians
and Sports Medicine.
Outside work Tracey plays and coaches softball, competing in Masters Games both in Australia and overseas. She thoroughly enjoys days in the garden and spending time with her family.
To arrange for a discussion with Tracey about your business, please contact her via phone or email