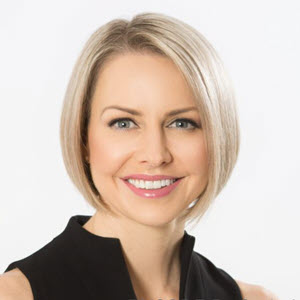 Suzie Hoitink
Business Strategist & Consultant
B.Nursing, Registered Nurse, MACN
Suzie Hoitink is a business strategist and consultant specialising in the healthcare industry.
Recognised for her entrepreneurship within the cosmetic industry as a recipient of a Telstra Business Women's Award, Suzie Hoitink, RN, established the Clear Complexions Clinics in 2005. From a single clinic, Suzie grew the company to a network of six premium medical skin clinics across Sydney and Canberra with a highly skilled team of 70, including 40 medical professionals. Known in the industry for its best-in-class training and education program, extensive policies and protocols, safety profile and premium service offering, the Company attracted the attention of ASX listed Vita Group Pty Ltd, who purchased Clear Complexions in 2017.
With the unique experience gained from starting a medical practice, scaling and then selling to a publicly listed company, Suzie has become an in-demand authority on the business of healthcare.
In her capacity as a leader in Cosmetic and Aesthetic Nursing in Australia, Suzie recognised the rapidly evolving cosmetic industry was outpacing the legislation and regulations governing those working within it. She co-founded a National Working Party, supported by the Australian College of Cosmetic Surgeons to develop Australia's' first draft of the Professional Practice Standards and Scope of Practice for Aesthetic Nursing Practice in Australia. This document has been endorsed by the Australian College of Cosmetic Surgeons and the Australian College of Nursing and is supporting the thousands of nurses now working within Cosmetic Nursing.
Since developing her own industry pioneering education program for the Clear Complexions Clinics, Suzie was approached by the Australian College of Nursing to advise, contribute content and review their Graduate Certificate of Cosmetic Nursing, the first university recognised post graduate qualification in Cosmetic Nursing.
Suzie has been a keynote speaker at the Cosmetic Industry's leading conferences and Nursing Forums for over 15 years. An advocate for women in business, Suzie has mentored many young women over the years and has presented at multiple business and networking events Australia wide, such as Commonwealth Bank Women in Focus, Business Chicks, Little Black Dress Group and Let's Connect. Suzie has collaborated with and advised national skincare, device and pharmaceutical companies such as Rationale, Galderma, Cryomed, and Cutera.
Areas of Expertise:
Strategic Planning
Scaling Businesses
Education Development and Delivery
Compliance
Brand building
PR and Public Speaking
Team Leadership/Development
Change Management
Culture Development
Negotiating business dealings as necessary.
Driving profitability
Vision is Everything
Suzies' expertise lies in establishing, profitably scaling and then selling businesses. Suzie is focused on applying her unique knowledge and experience to businesses in healthcare with similar aspirations. She is driven to coach and assist business leaders to achieve their potential and to improve their team's performance, hitting desired targets.
Over the years, Suzie has provided invaluable industry specific advice to the following:
Australasian College of Cosmetic Surgeons (ACCS)
Australian College of Nursing (ACN)
Therapeutic Goods Administration
ACT Health Department
Rationale Skincare
Cryomed
Galderma
Cutera
True Solutions
Ultraceuticals
Honours and Recognition
Suzie was the recipient of the:
ACT Telstra Business Women's Award and the Nokia Innovation Award, 2012
National Finalist Telstra Business Women's Awards, 2012
Distinguished Alumni Award, University of Canberra
Honorary Member of The Chapter of The Golden Key, The University of Canberra, 2015
Suzie has been profiled in Vogue as one of four 'dedicated professionals who have changed the face of the cosmetic industry in Australia'. She has also featured in other national publications including Harper's Bazaar, Cosmopolitan, The Australian Women's Weekly, The Financial Review, The Daily Telegraph, the Collective and The Australian Nursing Journal. Suzie's in-depth knowledge and experience drew praise from Grazia magazine where she was described as "…one of the best reps in the land for talking 'round problem skin" and voted Number 1 in the "Names you can trust for specialist attention". Most recently Suzie contributed to the book Slow Ageing Guide to Skin Rejuvenation.
Suzie has been a long-term supporter of the community, as corporate partner with Lifeline Canberra, and associations with the RSPCA and Cancer Council. In 2017 Suzie was approached to be the national corporate runner for the Indigenous Marathon Foundation, raising over $40,000 and completing the NYC Marathon with her squad of 12 future Indigenous leaders.
To arrange for a discussion with Suzie about your business, please contact her via phone or email