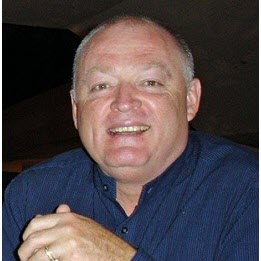 Russell Lee AO
Director
Business Strategist & Consultant
Russell Lee is a Clinician, Business Consultant, Educator and Facilitator with extensive experience in the successful establishment, management and guidance of healthcare businesses across Australia. He is recognized worldwide as a leading clinician and educator in cardiovascular and pulmonary rehabilitation. Russell brings to his role now as a business strategist and manager, extensive experience in health administration and, more recently, in the development of operations and administration of business's both large and small, Australia wide.
Also, Russell is one of the founders and coordinators of the volunteer surgical team 'Open Heart International,' which performs lifesaving surgery in 12 developing countries across the Pacific, Asia and now Africa. The program aims to bring relief to people in low income countries, suffering from diseases which cannot be treated by local means. At the same time, it provides skills training and development with the desire to improve services locally and as a self-sustained program.
The story of Open Heart International starts with Russell when he first visited Tonga where his missionary parents were living at the time. Inspired to make a difference, he returned home and collaborated with his colleagues at Sydney Adventist Hospital, where he was working, to establish the organization.
He has achieved significant outcomes for a wide range of primary health care businesses. His accomplishments include the implementation of accountability, innovation and key performance indicators (at all levels) in what was a fractionated cottage industry but now a growing united corporate body.
For over 25 years, Russell has been a Business Strategist & Consultant at R. J. Lee & Associates, a company recognized both nationally and internationally.
His combined experience of being a clinician, establishing an international clinical outreach service, operating his own highly successful medical practices and being a key decision maker in the corporate setting has given Russell an extraordinary insight into healthcare.
Health Business Network
At Health Business Network, Russell and his team design agile business strategies and procedures for healthcare providers of all sizes who want to explore actionable options, understand potential pathways for development and achieve demonstrable growth.
As a healthcare consulting company, we help you create measurable health business development and growth with bespoke, scalable and targeted strategies designed to:
Give you more business clarity
Create a practical, actionable plan for the future
Streamline your business practices
Support and manage your team to do their best work
Take you to the next level.
To arrange for a discussion with Russell about your business, please contact him via phone or email