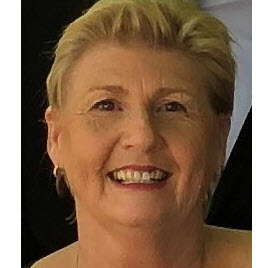 Pene Marsh
Practice Management Consultant
Pene has worked within the Healthcare sector for more than 3 decades, with the pioneers of IVF in Queensland. Commencing in reception and moving through to Practice Management, Project Management and consulting, she is innovative and results orientated as a Healthcare Industry Practice Management Specialist. Moving between several specialties, Obstetrics, Gynaecology, Dermatology, General Surgery and Physicians, she quickly fell in love with the healthcare sector. Pene is passionate about building relationships, enabling effective team communication and exceeding client expectations.
She is proficient in all aspects of private practice, from setup to continued management, both with hard site and virtual practice management services which relies heavily on clear and concise communication with hospitals, practitioners, receptionists and accountancy firms to ensure that all areas of the practice are running smoothly and effectively.
Key skills:
Practice Management and hands on reception capabilities.
Setting up new private practices, project management and expansion
Having a network of third-party providers to assist practices with individual requirements
Managing and improving health care practices and comprehensive business systems. Improvement interventions are designed to utilize leadership and management skills to implement well thought out quality management systems and protocols in a user-friendly consistent manner for the practice.
Assistance with GP Accreditation documentation
Responsible for improving all areas of the client's business
Facilitating upskilling of staff to enable greater efficiency and productivity within their business operations.
Pene works diligently to identify the clients' obstacles and fine tune their businesses, leaving them with lasting improvements in systems and work force performance.
Pene greatly enjoys gardening, reading and spending time with her beautiful family.
To arrange for a discussion with Pene about your business, please contact her via phone or email