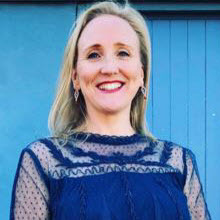 Natasha Osmond-Dreyer
Behavioural Coach & Strategist
BA (joint) Hons in French and Italian
Currently studying MBA
International Coaching Community – Master Coach
Natasha is a powerful advocate for having good strategies for businesses that are simple, emotionally intelligent and that help people to thrive in a time-poor, complex and challenging world.
Working in corporate leadership and strategic roles for over 17 years in Australia, the UK and Europe Natasha developed a passion for providing clear and simple frameworks to deliver success both personally and professionally. She has led a diverse range of businesses; from small ones to complex teams in global organisations and large revenue producing divisions of commercial banks. She is challenging, known for going hard on the issues (but not the person) asking questions that hurt, dismissing the excuses and holding people, teams, organisations and groups accountable for their own successes and failures.
Natasha joined the team at Health Business Network and focuses on 4 key areas, Business Consulting, Executive Coaching, Training and Team Facilitation), Natasha seamlessly weaves the expertise she has acquired over the course of her career with extensive learning and training to provide businesses (small and large) with the assistance they need to save money, make more money and save time.
Natasha holds a bachelor's degree in French and Italian, is a member of the International Coaching Community (through whom she is an internationally accredited coach) and is currently studying a Master of Business Administration specialising in Innovation and Leadership. A mum to two spirited girls who are 6 and 3, Natasha is supported and nurtured by her husband, Murray.
Natasha loves to read and keep fit by swimming and running. If she didn't have 2 small children, she would probably be doing triathlons or climbing mountains – one day she will get back to it!
To arrange for a discussion with Natasha about your business, please contact her via phone or email