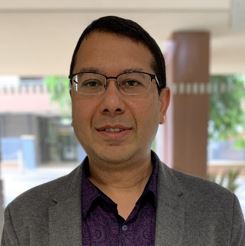 Amit Aggarwal
Budgeting, Business Planning & Health Project Management
Bach Eng. – Computer Science
MBA – Technology & Marketing
An experienced Project Manager and Services pre-sales specialist with key strengths in executing profitable IT/Telecom projects, whilst focusing on Customer, Scope, Financials and Quality. Amit is experienced in all areas of Project Delivery especially in pre-sales, bid-management, financial management and risk management.
Having worked in the Telecommunications & Banking industries for over 20 years, Amit was approached by a friend who needed a business review of his medical practice. Amit recognised that the Healthcare arena was an untapped cottage industry, to which he could bring his skills and experience.
He also has expertise in executing profitable projects across domains (including Cloud Systems, Operation Support Systems, Business Support Systems, IT & Technology), repairing troubled projects, meeting and exceeding customer expectations and has the ability to effectively articulate the communication strategy with clients. His strengths include Profit and Loss Reporting, Financials, Risk Management and Process Improvement.
Key achievements:
Improved key processes by identifying inefficiencies in systems, thereby reducing turnaround time, minimizing re-work, and increasing throughput.
Increased collaboration between BU divisions and enforced governance in accordance with policy guidelines.
Profitably delivered two Cloud (Software/Infrastructure as a Service – SaaS, IaaS) projects having TCV of up-to US $15m, with major Indian and African Telecommunications company Airtel.
Successfully delivered multiple projects (Total Contract Value – TCV, from AU $100K to AU $5m), while maintaining budget, schedule, quality and customer expectations.
Repaired an AU $3m ongoing customer project with a large Telco by better understanding issues and approaching the customer with a collaborative fix strategy which resulted in tangible outcomes under measurable units and enhanced customer satisfaction.
As a Bid Manager, led a pursuit team for AU $25m opportunity with NBN for Device Configuration Management software with the result that HPE was one of the final shortlisted providers.
Managed 8+ Services Vendors for their deliverables for India's largest Public Telecom Services provider.
Reduced turn-around time from "Request" to "Quote" by over 30%.
Managed timely completion of all Application Services and Optical Services bids for pan-India.
Amit likes to read about economics, behavioural finance, stocks and commodities.
He also loves going out for bush walks, hiking and an occasional jog. He has a beautiful daughter and they often go to the beach, make sandcastles, do small science experiments and solve puzzles.
To arrange for a discussion with Amit about your business, please contact him via phone or email